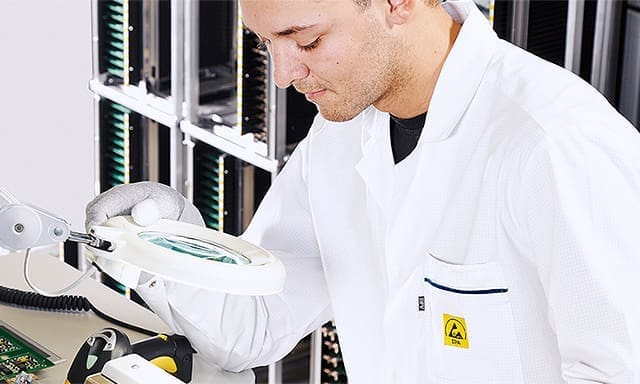 Limited Warranty
Soberton Inc. products are warranted against defect in materials and workmanship under normal use and service. This warranty does not cover damage or wear resulting from abuse, accident, misuse, negligence, improper storage or handling, unauthorized adjustment or alteration, or repair by anyone other than Soberton Inc. In the event of a defect covered by this warranty, Soberton Inc., at its option, will provide repair, replacement, or credit for products that are defective within the warranty period. The warranty period varies by product type and can be found on the product data sheet. The warranty set forth herein is in lieu of, and exclusive of, all other warranties, express or implied.
ALL EXPRESS AND IMPLIED WARRANTIES, INCLUDING THE WARRANTIES OF MERCHANTABILITY AND FITNESS FOR A PARTICULAR PURPOSE, ARE SPECIFICALLY EXCLUDED.
In no event will Soberton Inc. be liable for any collateral or consequential damage. This warranty is extended to the original purchaser and customers of Soberton Inc.'s authorized distributors. Return of products that were purchased from an authorized distributor must be made through the distributor.